Kolejowe Zakłady Nawierzchniowe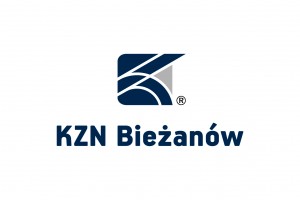 We are one of the largest Polish companies producing permament way for railways, the industry, municipal rail transport systems (tramways, subways) and special types (mountain railways). Our offer comprises both turnouts destined for operation on high-speed lines as well as those dedicated for standard railways or sidings. After many years, the company also returned to the sector of engineering structures offering manufacturing, maintenance and construction of steel bridge structures. We hold all the required certificates and licenses in order to be able to offer a wide and technically advanced range of products on the market in a responsible manner.
The business goal of KZN "Bieżanów" is comprehensive servicing of the investment process and exploitation of rail surfaces – beginning with design, through consulting, production, sales and distribution, complex logistics services after installation, to construction and servicing of railways. For this reason, the company began construction of the KZN Bieżanów Group, which is to fulfil the above assumptions. In this manner, one of the most vigorously developing entities in the railway surface branch was created, selling its products at home and abroad.
On the basis of almost 70 years of experience, KZN "Bieżanów" supplies customers with products of the highest quality, technically advanced and with the guarantee of safe use, setting new standards in the domestic market. For this reason, we attach great importance to innovativeness – our Research & Development Department continuously seeks out new technical solutions and improvements to be applied in our construction elements. This allows us and our customers to enjoy more durable, easier to use, and less expensive to operate as well as safer elements of railway surfaces.
People are our potential – competent, trained and experienced staff is the capital that allows us to carry out the most difficult of projects. Our careful, flexible and professional approach to each of our customers and each order supports this and so does our financial and technical potential.
Satisfied customers and their testimonials are our incentives for further technical development, perfecting and complementing the range of products and services. Numerous honours and awards from the industry and superior organisations also mean a lot to us. The implemented systems of quality management - the general ISO and the industry IRIS (International Railway Industry Standard) - confirm and guarantee the highest standards of our organisation and the high quality of manufactured products and services offered by KZN "Bieżanów". Our organisation was the first in Poland to implement these standards in the sector of railway permament way.